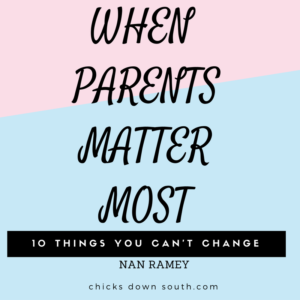 This is day 10 of our journey to determine the 10 things we can't change about ourselves. 1.  Our time in history.  2. Our parents.
Our parents set us up for success or even for failure. It is by our parents that opportunity awaits us or that we possibly see our own demise. Parents give their offspring wings to fly or don't provide for a future worth living.
Parents make a huge difference in the success or failure of their children.
I was recently at a family reunion when one of my classmates came up to me and told me that my mother had a lasting impact on her mother. She told of how her mother talked so highly of my mother . I was so honored and gratified by her conversation with me. The impact was not only important to her as her mother's child but eternally. This was so satisfying to me, my mother's daughter.
The year I was born, Julius and Ethel Rosenberg were executed for being Soviet spies. It is believed they were instrumental in spreading information about the atomic bomb and the nuclear weapons program in the United States. The Rosenbergs had 2 sons, Robert and Michael who after living with both sets of grandparents, were, through a turn of events, adopted by Abel and Anne Meeropol. The boys took the Meeropol last name which gave them some confidentiality and isolation. Their parents had created quite a stir and these boys would be impacted by their actions all of their lives.
In 1975 the boys wrote a book titled, "We are Your Sons: The Legacy of Ethel and Julius Rosenberg".
Parents definitely make a difference in the lives of their children for the good or the bad.
In February of 2016 Master Foods Australia videoed both children and their parents at separate times. They asked the parents and children " If they could eat with anyone who would they choose. Parents named Jimmy Hendrix, Nelson Mandella, Kim Kardashian, and other famous people including Justin Bieber. Their children said, "Mum and Dad", "Our parents, "Family". Parents make a huge difference in the lives of their children. As Masterfoods had written on their video screen: "Let's make time for people who matter most". Parents matter.
Train up a child in the way he should go: and when he is old, he will not depart from it. Proverbs 22:6