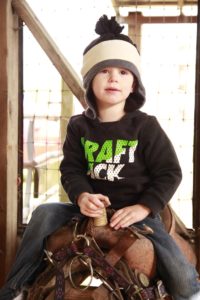 As I laid down my little boy for the last time in 2017, I was a bit misty-eyed. I noticed too that my husband may have been somewhat melancholy too. We talked a little about our 2017 year which was filled with joy and treasure because of so many blessings. (And, in all honestly, not to mention the daily struggles of life but they were there too, however, that's for another day.)
Finally, though, in 2017 we had a full year to appreciate and as we reflected together upon all that happened, we are even more confirmed and convinced of one thing for certain. We love this little boy beyond any words that I could put on this page. He has brought laughter and silliness, tears of joy and a purpose for both of us individually and collectively to help him be what he should be going forward.
My prayer on this last day of 2017 was filled with a whole lot of I'm sorry in order that I might be clean before He who heard my plea. My prayer then went to great thanks for all God had done for our family; extended and immediate. Then, great appreciation went for all of the friends we kept, made and began to develop this year. It was awesome, really.Here we were in the darkness of night kissing our son for the last time in this whirlwind of a year.
Finally, a thankfulness for you, my readers who visit CDS every day. Thank you . May God richly bless you and may we all make a difference in the lives of others in this new and up coming 2018 year.
Before we left our little boys room, we sat together in the darkness of night kissing our son for the last time in this whirlwind year of 2017. With a group hug, individual laughter and a real family gathering, we said our last 2017 prayers together. What sweet times we have had. We will not wallow in our struggles of 2017. We will not rest on our laurels either but with great perseverance, we will embrace this new and exciting year of 2018 and hope in Christ for the best.
Happy New Year All
Katie Girl